"Purchased parts for my 2007 Rocket III Classic on numerous occasions. Always First Class service. If item is not in stock, or if they are awaiting delivery, I always get an email asking me if I want to wait until item becomes available. Great Communications. Get all my parts here. AAA+. Thank you"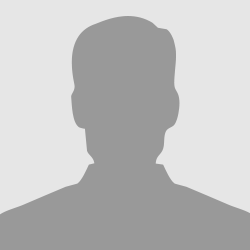 Kim Turner
Los Lunas, NM





"I went to Hermy's BMW and Triumph on August 24th and although they were having a huge BMW event that day, they squeezed me in for service on my 2015 Triumph Rocket Touring. After waiting only five minutes on such a busy day (amazing) , Randy Lee, the technician assigned to me, came out and asked questions about the problems i'd been having with the bike. Not only did he LISTEN intently to my description but explained in terms I could understand, what he thought the problems cold be and took the bike inside. After only a few short minutes, he explained that the bike had a German restricted market tune installed, replaced that with LED USDM tune. He felt that would not only fix the problem but also add over 50 more horsepower to the bike. Now, over a month and a half later the bike is performing like a champion. It is now the bike I thought I was buying in the first place. Randy was amazing. In the 45 years I've been riding, I've never been as comfortable with having anyone work on my bike as him. I can't thank him enough. And it was so reasonable. The whole team was great from Hermy on down. they have a new customer for life. Thanks to all."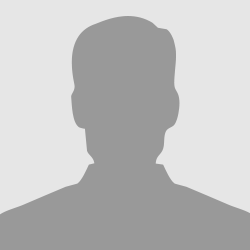 neil rossi
canadensis, PA





"Web site was easy to use to find the parts I needed. Speedy service and shipping. Will absolutely do business here again!!!!!"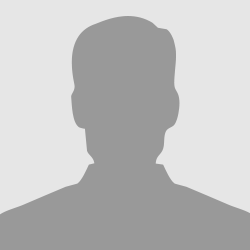 Anonymous
Eau Claire, WI





"Great Dealer to deal with. They are top notch."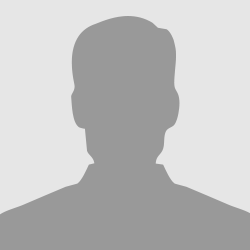 matthew Krok
Phillipsburg, NJ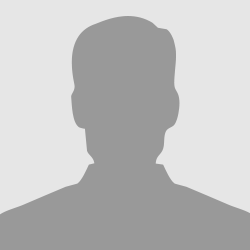 Jim Miller
Elysburg, PA





"my last bike was 25 years ago (BMW). NOW Im in my 70's – it was time to ride again. Jack helped me decide among several models. For me the best was the smallest. 310 GS. I dont do fast – but i do dirt and asphalt. It is quick , light and fun. THe BEST place to buy what U want."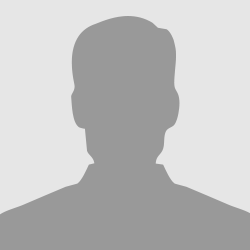 marc williams
manchester twp, NJ





"I had driven past Hermy's BMW and Triumph hundreds of times and never thought twice about stopping there. I was looking for a bike and they had one advertised online. I drove up and I was surprised at how big the building is and how much stuff they have in stock. I didn't think it was that big of a building from driving by. Any how I was blown away by the way I was treated from the time I walked in the door. I had been to several other shops looking at bikes and non of them made me feel like they cared if I purchased anything or not. I was treated very well at Hermy's BMW and Triumph from the start. In fact everyone I have met and talk to there has always treated me the way I would think everyone would want to be treated, with respect and like a friend. I did end up buying the bike a few weeks later. The sales person Bob was awesome to work with as was the person that did the notary work. Bob had taken time to show me around the different department and everyone I met treated me good. I ended up buying some other stuff there and they helped make sure I got everything I wanted and pointed out some stuff I didn't know that will help keep me safe when I ride. The parts department was great looking up parts that I was thinking about buying again treated well. Recently I called the service department because I was having a little issue and wanted to make sure it wasn't something simple that I was overlooking. They never made me feel like I was wasting there time. He gave me some ideas and things to checkout. I checked the stuff he told me to and it didn't fix the problem. I called him back to get some more ideas and to let him know what I had tried and didn't work. He again took his time and gave me a few more ideas. I am almost positive that with his help I figured out what the issue is. I ordered the part and hope to be out riding again soon. I am so blown away by the way they operate that I recommend them to everyone I hear is looking for a bike!!! I wish more places operated like they do!!"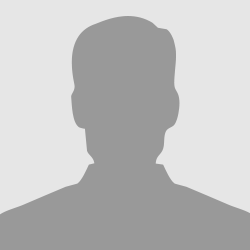 Robert Hoffman
Fleetwood, PA





"I had a very good experience at Hermy's BMW and Triumph, I won't go anywhere else, they earned my loyalty. From beginning to end it was great, Lee was easy to work with and forthright, a rare quality. Also everyone was friendly and approachable. I would highly recommend Hermy's BMW and Triumph. Jeff W"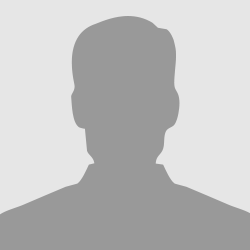 Jeffrey Wilt
New Holland, PA





"Great buying experience!Felt welcome by Bob and the whole staff.Best bike dealer I have ever encountered,The folks were helpful from the moment I arrived,to helping me load the bike and seeing me off.Would definately recommend! Thank You."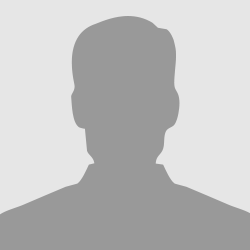 Bruce Weise
Whitesboro, NY





"Been dealing with Hermy's BMW and Triumph for a long time starting out many, many years ago buying Italian Dell'Orto carburetors and carb parts from them!
But ever since I bought my Triumph Sprint ST955 Motorcycle and not having a local or even close Triumph dealer Hermy's BMW and Triumph gets my parts ordering business and if they were closer they would get my service business, But since again no close dealers to Me I have learned to work on my bike although been around Bikes (Plus having and owning over 80 plus vintage bikes of various brands!) all my getting old life so working on any Bike comes natural to Me!
They have great parts prices and super fast shipping and a very knowledgeable staff when you need help and there always there for you no matter where you bought your Bike from!…They treat you like Family!
Thanx A Million Hermy's BMW and Triumph for always being there for Me and keep up the outstanding work!"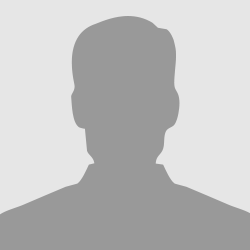 Aladdin Sane
Planet Earth





"My experience was extremely positive. I have been away from motorcycle riding for several decades and wanted to get back into riding. After conducting research online about the various models that interested me, I decided on the Triumph Bonneville T100. I visited Hermy's BMW and Triumph and worked with salesperson Lee Junge. Lee took the time to explain the various features of the bike and also showed me the differences between theT100, T120 and Street Twin which also fit the sort of bike I was looking for. Not only did he explain the very obvious differences such as engine size and seat height but he took the time to point out the little things that are not mentioned online or in the sales brochures, an example being the dropped foot pegs on the Bonneville versus the straight foot pegs on the Street Twin. I ultimately decided on a left over 2017 T100 Black. When it came to pricing, there was no games, tricks or hidden fees, just straight forward numbers. I had done all the research before hand and knew what type of numbers I was going to be dealing with on the price. Lee beat even my best expectations. Since I have been away from riding for so long, I needed to gear up. Again Lee was very helpful and knowledgeable, taking the time to explain the differences between the different types of helmets and other gear which helped me make an informed decision. I did not expect the experience to be so smooth since my only point of reference was new car buying which is the worst. I would recommend Hermy's BMW and Triumph to anyone. Also I can't forget to mention the rest of the staff that I dealt with. Everyone was friendly and helpful."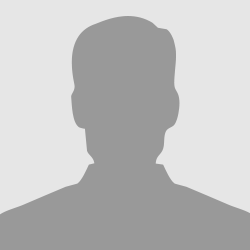 Kyle Teter
Sinking Spring, PA





"I bought a used 2009 R1200GS this past Saturday. Nick Walser was very helpful and made the purchase very easy. He didn't put any pressure on me and never made me feel like he was rushing me. He let me go on a test ride and told me to take my time and go as far as I want. They cleaned and detailed the bike and it looks great. The parts department and clothing department were very helpful and accommodating . Usually after a big purchase I end up feeling like I got taken in some way. Not this time. I wouldn't hesitate to recommend Hermys and Nick to anybody looking for a bike. Thanks Nick and Hermys!"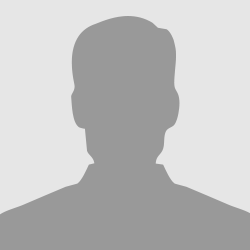 Chris Solowsky
Budd Lake, NJ





"After years of window shopping at Hermy's BMW and Triumph, my son and I purchased a starter bike for him. Every person I've communicated with there has always been open and kind to say the least. Bob Lilley helped us with our recent transaction, and we were so pleased with the whole process. New rider or veteran, they have a bike for you! Can't say enough about our positive experience with this dealership. Highly recommend. Stop by – take a demo ride, you won't be disappointed!"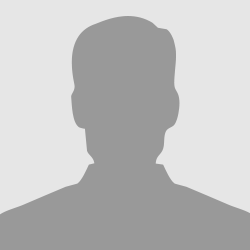 Paul Gantz
Fogelsville, PA





"I bought my first BMW in 2010 and have always had the service work done at Hermy's BMW and Triumph ( the only exception is when I'm on the road touring the USA ) ,I also purchased a new 2014 RT in Nov. 2014 and plan on ordering a 2018 RT from Bob Lilly at Hermy's BMW and Triumph in the near future. I wouldn't go anywhere else for service or purchase , hands down the best dealer on the East coast."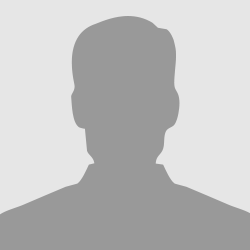 Bob Haines
ersey Shore, PA





"Recently purchased a 2017 R1200RT at Hermy's BMW and Triumph. The color I wanted was not in stock, but Hermy's BMW and Triumph found it at another dealer still crated….picked it up and prepped it within the week. Special thanks to Sales Rep Lee Junge for keeping me informed at every step of the way. Hermy's BMW and Triumph understands "customer service" and really makes an effort to earn your business. I first went to Hermy's BMW and Triumph because of their reputation for sales and service, and it was nice to find that that this reputation is, in fact, well deserved."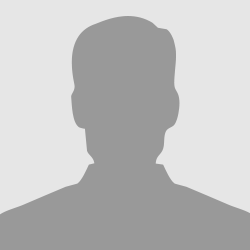 Dan Elwood





"I was unhappy after my Triumph Thunderbird Storm was serviced previously at another dealership, When I went to Hermys, everyone was very knowlegable and really pleasant to talk to. When they finished working on my bike, and when I rode it home, I was so happy with the work that they did that I cannot see going to any other dealership. When you find a place that's really good you really need to stick with them! This is where I will do my business from now on!"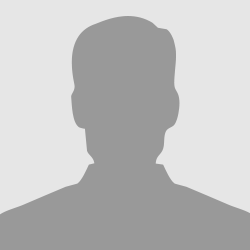 Albert Pavone





"I would like to thank the staff at Hermy's BMW and Triumph for there professional service and knowledge. I had purchased a 2017 BMW 1200 GS from a different dealer and heard of Hermy's BMW and Triumph after the fact. When speaking with a friend I decided to contact Hermy's BMW and Triumph to discuss after market lights and they recommended a set of Clear Water lights, which by the way are outstanding. While having Hermy's BMW and Triumph install my lights I then realized I made a big mistake by not purchasing my bike from them. There is something to be said about a dealer who treats you better than the one you purchased a bike from. They went over my bike with more detail and answered all questions with no attitude. They even offered to loan me a bike to ride some where for breakfast but I enjoyed speaking with the staff so much that the two hours went by quickly. In the future I will be dealing with Hermy's BMW and Triumph for all my BMW needs even though the distance is further distance."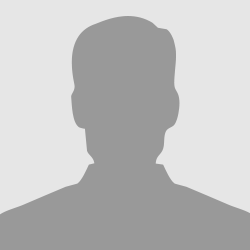 Kelly Stroble





"I just bought my first bike, a Triumph Street Twin, from Hermy's BMW and Triumph and I couldn't happier. The staff there was amazing, especially Bob Lilley, with helping me through the process without ever pressuring me. It felt great to purchase a vehicle without a salesperson breathing down my neck. He answered the questions I had, left me to check the bike out, asked if I wanted to test ride it, asked how the test ride went, all without presurring me to buy it. Which I did anyway. On the way home a turn signal light went out on the rear. I called Bob the next day and instead of asking me to ride the almost 2 hours back to the shop to get it replaced he said he would just send it in the mail. That's great customer service, I plan on going to Hermy's BMW and Triumph for all my motorcycle needs. Thanks again to Hermy's BMW and Triumph and Bob, I love the bike!"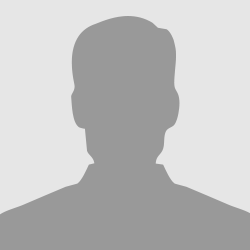 Gary King





"I had been in about a year ago for work on my R1200GS. While waiting, I talked to Lee about a possible move to a F800GS Adventure. I figures he had forgotten about me, when several weeks ago, I got a phone call. "I've got the perfect bike for you coming in.". We talked, and made arrangements for a look see and test drive. I rode my 1200 in and rode home on a low mileage 2015 F800GS Adventure. I love the bike. In a few weeks I have over 1200 miles on it. Lee was a pleasure to work with. First, that he remembered to call me. He answered all my questions, and we worked out a deal that was satisfactory. The bike, and Hermy's BMW and Triumph are GREAT! I will recommend Hermy's BMW and Triumph, and Lee Junge highly to anyone looking for a bike. They've always given me great service, and now, a great bike. I live over 200 miles away, but it's worth the trip. Plus, I love to ride. Thank you, Hermy's BMW and Triumph, and Lee!"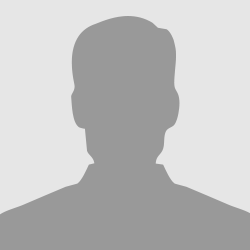 Anonymous





"Been a Hermy's BMW and Triumph customer for years. If they don't stock a part for my BMW motorcycle, nobody does."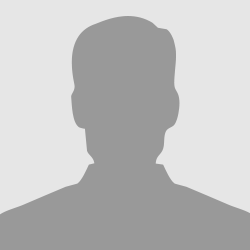 Marc Merrit





"This is an outstanding spot for purchasing a used (or new) bike, and getting the gear to keep the ride safe and enjoyable. I travel past three "local" shops to get to Hermy's whenever I can. Excellent customer service and highly …MoreThis is an outstanding spot for purchasing a used (or new) bike, and getting the gear to keep the ride safe and enjoyable. I travel past three "local" shops to get to Hermy's whenever I can. Excellent customer service and highly knowledgable staff to address any questions. There inventory is amazing. I'll be buying my next bike here too."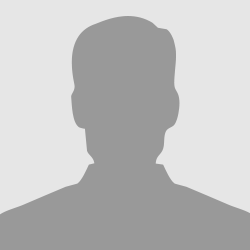 Dave Ramage





"Be sure to sign up for their emails, come visit an open house. Great food and friends Enjoy the day riding. They also have great deals on MC parts and toys!"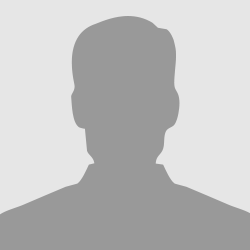 Frank Blart





"I always get the best service at Hermy's, the staff there are awesome and super helpful. This has to be the best BMW / Triumph dealership on the planet! Many Thanks!"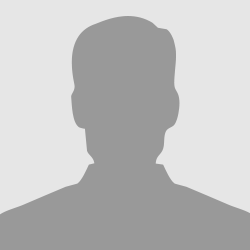 Ed Rolko





"I never buy anything from dealers. Ever. Hermy's isn't like a dealer, it's more like a club you're invited to join. No pressure. No BS. "Here's the bike. Here's a fair price. You want to take it now? Not sure? Okay, have some free coffee while you think about it." Easy. Fun. Highly recommend."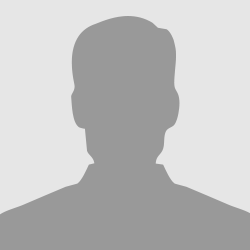 Dwight Varnes





"Great prices and great people. One of the few dealers that have earned my money and loyalty."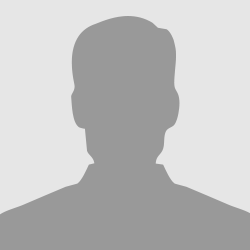 Chris Bauerle





"Just bought my second bike from Hermy's. Had an R1100, moved to an RT. Both times the salesman was great, paperwork was a breeze, and return trip for inspections have also been great. They're into it!"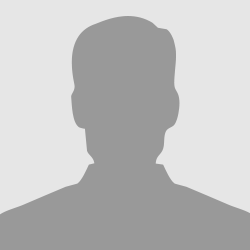 Mike Loomis





"Bought three bikes there. Have had another two serviced there. Top notch all the way every day."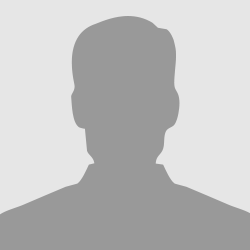 Lee Hetrick





"I have a local Triumph dealer here in Florida. Getting parts, even for basic maintenance, is always a problem and has taken weeks sometimes. I thought I'd give Hermys a try. Site was easy to use and parts ordered Monday, arrived Thursday. Impressive! I'd still be waiting if I'd ordered locally. I have a new favorite parts source. Thanks!"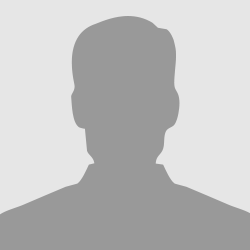 Zimmerframe Racing
FL





"Excellent service. I needed a major job on my front forks and Hermes was lucky enough to get a used fork that saved me $400. Bob Nash and Ed Keller kept me informed every step of the way and I also decided to get my valves adjusted on my 2000 Triumph Legend TT. They did a lot of work at a reasonable fair price and i would highly recommend this dealership. I drove up from Doylestown and used their loaner bike for two weeks, a great Triumph 1050 Tiger!."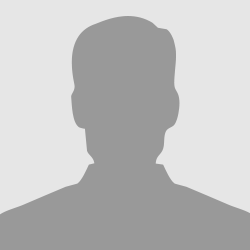 Leonard Schechtman
Doylestown, PA





"I purchased my Rocket III Touring bike in 2013 and have been extremely satisfied with my new ride. The staff at Hermy's was excellent to work with, professional, honest, knowledgeable, and fair. Would definitely purchase another bike from Hermy's."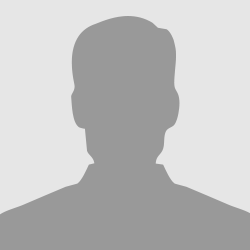 David George
Reading, PA





"Gold star for the sales team! My vote for employee of the year to John Pockrus, & his Assistant Sales Apprentice Tom Murray. All kidding aside, these guys really worked very patiently and very Respectively, in helping me purchase the awesome 2014 triumph explorer XC, Your shop and Staff are very professional and knowledgeable in every way! Time to burn up some miles! Thank you, Jody"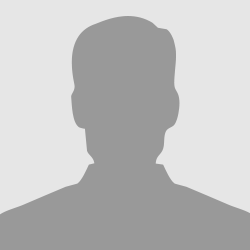 Jody Klocko
Kingston, PA





"I started dealing with Hermy's dad years ago when I owned a 71 Bonneville. Later I bought a new Sprint ST and had the same great experience with Hermy Jr. A couple of years and two other brands later I found myself craving the Tiger Explorer. Dealing with Tom on the purchase was great and the service performed by Bob's team has been top notch. I especially appreciated the tech meaning with me on the 500mi service to go over the details of the work performed. I am sure some people would scratch their heads wondering why I do business with a dealer 2 1/2 hours from my home, all I can say is that it is worth the ride."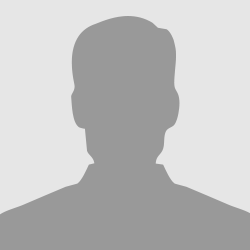 William Hertz
Martinsburg, WV





"Thanks Herm!"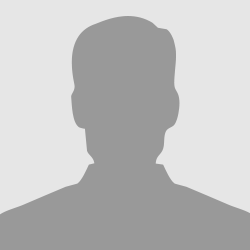 MSG J.C. Coble
Martinsburg, WV





"I've always had a thing for nostalgic bikes, and it just so happened that when I was looking to get back into riding, my business travels took me past Hermy's. I had been looking for old classic, even considering a MotoGuzzi Eldo 750, but when I stopped in and sat on MY Bonneville America… I knew it was the perfect fit. And how comfortable I felt with my bike pale in comparison to the experiences I have every time I visit the showroom. I wish all other businesses treated people like I do in my business, and as Hermy's team does. I know I can count on honest advice, excellent service, and that friendly family feel that you rarely find today. Cheers to the folks at Hermy's!"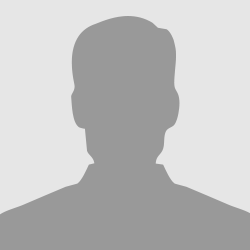 Doc Weston
Reading, PA





Honest, excellent and fair. Thanks for a wonderful motorcycle and shopping experience.Look forward to a long relationship. Highly recommend!!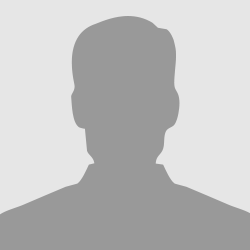 Daniel Lycholaj
Clarks Summit, PA





My wife and I stopped on a whim to look at what used bikes were there. A week later I was riding my brand new Triumph Rocket 3 (touring model) home. What a great staff, Tom was are salesman, and answered all my questions no mater how many time I called. Thanks for everything.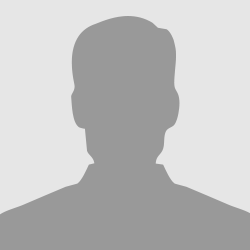 Chris Scheitrum
Pottsville, PA





Wow it has been a great experience (RIDE) over the past year and a half. I feel like I am family when I walk in. I have purchased allot of vehicles over the years but never had this quality of service and sales.Thanks Hermy, Chris, Dean , Tom, everybody!!"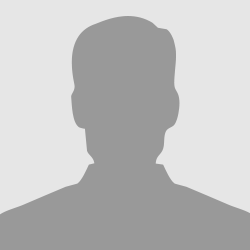 Brian Tolbard
Schuylkill, PA





What an incredible place to buy a bike!! They treat you like family and will go out of their way to help you with any problems that you may have with your bike or to help you make a purchase. I have no problem riding 90 minutes to their shop to get my bike inspected or serviced, they are wonderful!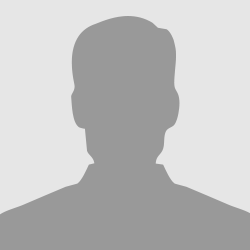 Freas Hontz III
Ephrata, PA





"What an incredible group of people to work with when buying or getting work done on your bike. They treat you like a personal friend and will go out of their way to help you. I live an hour south west of Hermy's and would never think to go to any other BMW bike shop. When you walk in the dealership they know you by name and always greet you with a smile."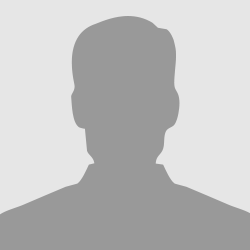 Freas Hontz III
Ephrata, PA





Every time i have been to Hermy's, they have exceeded my expectations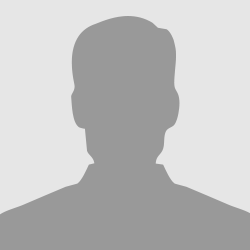 Steven Sellers
Royersford, PA





You guys are the greatest! I always feel at home and everyone is so helpful, no matter what I ask about.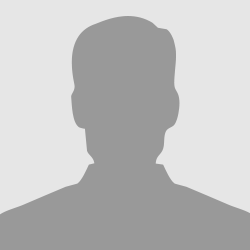 Ray Leonard
Lititz, PA
Experience the San Jose BMW Difference!